Each V-OCO produced according to the individual wishes of the customer, Manufacturing time: 30 - 40 days
Our V-OCO E-bike, comfortable, solid and unique, has been specially developed
for the current Swiss regulations 500W / 750W 1000W> 45km / h.

Do not hesitate to contact us to discuss your project.

TECHNICAL SPECIFICATIONS V-OCO 500W / 25km/h
-Central motor: 500W-48V 120 Nm 25A
- LCD Display: 3/5/9 levels of assistance.
- Battery: 48V 21Ah 1008 Wh
- Autonomy: 40-80 Km
- Battery: Cells LG MJ1 Li-ion 18650 3500mah
- Maximum speed: Flanged at 25Km / h
- Charger: Intelligent 100-240V / 50-60Hz / 4A
- 100% charging time: 5/6 hours
- Tires: 26 "X 2.35 Crazy Bob Schwalbe
- Fenders
- Chassis: Chromoly steel
- Fork T Steel
- Brakes: Front / Rear Shimano ZEE dual quad hydraulic piston 180mm
- 12V front / rear lighting
- Transmission: Shimano Alfine 8 speed
- 46 teeth
- Weight: 35 /37 Kg
- 2 years warranty
- CE Certificate / CE marking

Prix: 4888.00 CHF

> CUSTOMIZE YOUR V-OCO <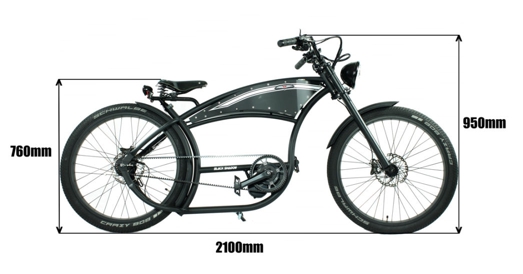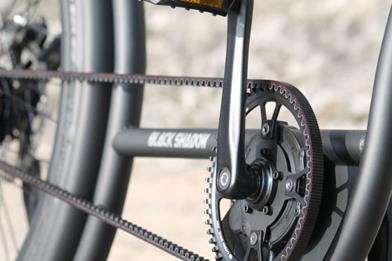 The Gates Carbon Drive brand is the spearhead of the new generation of belts.
The system is very developed, with sprockets and trays with T-shaped teeth,
offering excellent stability in any season (even the coldest).
The winning triptych: simple, rust-free, durable.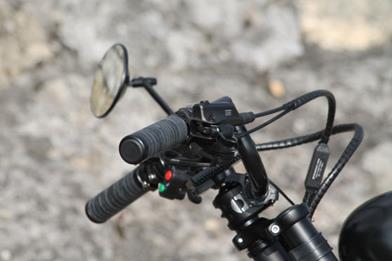 The V-OCO is equipped with an electric assist shut-off system when you shift the gears,
so that the engine torque is not exerted on the transmission.
(for ultra torque coupler engine)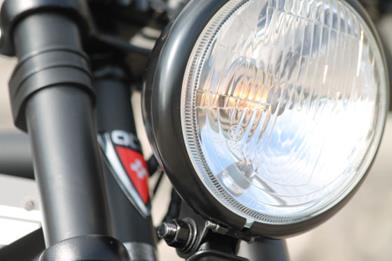 The V-OCO has 12V E4 battery-operated front-rear lighting.
red ON / OFF button on the handlebar.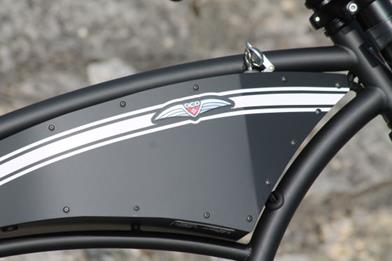 The V-OCO is equipped with an ON / OFF key switch on the tank to cut the
current of the bike.

DESIGN OUT OF TIME

The E-Bike you will enjoy in a way you have never dreamed before.
the V-OCO offers a whole new way to understand and live both wheels. A nice combination between the worlds
of motorcycle and bicycle: electric propulsion and the physical experience of pedaling, independently, or by combining
both systems. You decide every moment how
maximize the perfect symbiosis between the handlebar and the pedals.


Security
The V-OCO was designed to be safe in circulation. The geometry of the low chromoly steel chassis, and the central engine layout, located under the cyclist, lowers the center of gravity of the V-OCO, which improves handling and reduces the risk of rollover.

Hydraulic disc brake
Made with the same advanced materials and reliability that have made Shimano famous for a long time. The new SHIMANO Zee hydraulic disc brake system is equipped with short style brake levers and a very powerful ceramic 4-piston brake caliper with 180mm disc.

The battery
The Side impacts are absorbed by the reinforced steel tank to reduce the risk of perforation of the battery
while improving the rigidity of the frame, and protecting the cyclist from the V-OCO
V-OCO 500W
---
Your shopping cart is empty!