About Us
THE COMPANY

OCOBIKE The Swiss company was founded in 2008 in Neuchatel.
The management, concept, design, research and development, assembly and customer service, headquarter are in Neuchatel.


THE BRAND V-OCO

The V-OCO 346 was Inspired by the vintage motorcycles and custom bikes from the 20th Century.
In 2012 The Swiss company OCOBIKE start the commercialization of the V-OCO 346, in 2014 the company came up with the second V-OCO model, the V-OCO C. The brand build the V-OCO on demand, specifically for the swiss market regulation 500W / 750W > 45km/h.
Its take 40 to 60 days to the small independent artisanal company to build and assemble each V-OCO.


In 2016, as the brand was growing up and having a high demand for the swiss and the european market,
the company developed a new concept line of the frame and the tank to reduce manufacturing costs.

In 2017 the brand start the production of the new concept, keeping the quality control and the assembly of the complete bike in Neuchâtel Switzerland.

The first delivery of the new V-OCO concept line will start by 2018.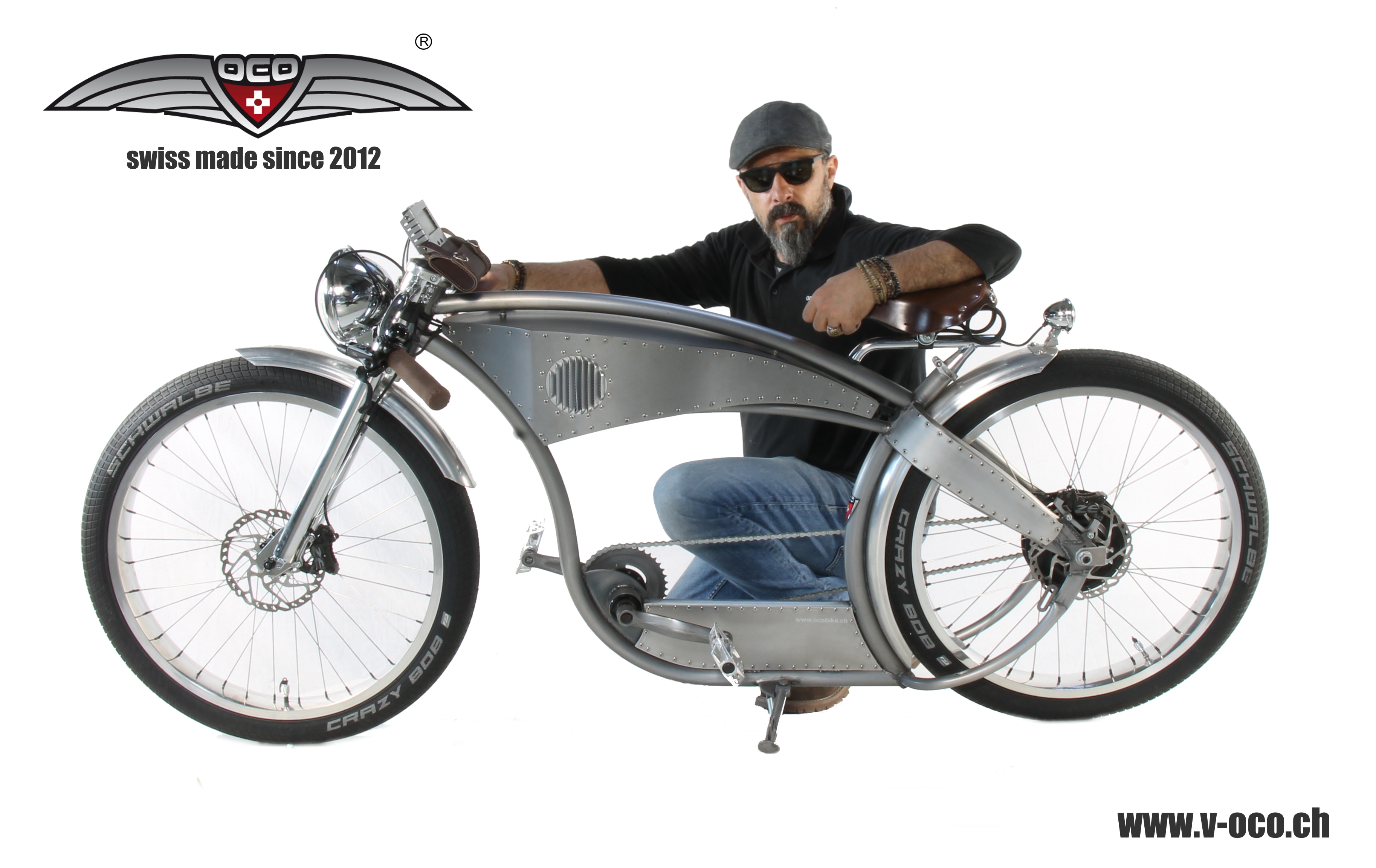 SHOP - ATELIER

T +41 32 754 31 43
Baconnière 55
2017 Boudry (CH)

HORAIRES ATELIER

Lundi 9:00–17:30
Mardi 9:00–17:30
Mercredi 9:00–17:30
Jeudi 9:00–17:30
Vendredi 9:00–17:30
Saturday only by appointment !!
---